At the United Nations Climate Change Conference – COP26 – held in Glasgow, Scotland, in November 2021, world leaders have discussed appropriate global action on climate change.

But while much attention will focus on ways of curbing further greenhouse gas (GHG) emissions, there's also growing awareness of the need to try to lock-up, or sequester, the carbon dioxide already in the atmosphere: CO2 concentration has risen from 280ppm at the beginning of the Industrial Revolution to 412ppm today1, a 47 percent increase.

The year 2016, the first in which the atmospheric concentration remained above 400ppm all year, now holds the dubious record of being the hottest year since records began2, about 1.1°C warmer than pre-industrial levels. At the current rate of growth, concentration of the planet-warming gas will reach 500ppm within 50 years – yet the 2015 Paris Agreement aims to keep that global temperature increase below 2°C and ideally less than 1.5°C.

So, what's needed? According to James Hansen, a leading climate change commentator at Columbia University, CO2 must be reduced to around 350ppm if 'humanity wishes to preserve a planet…to which life on Earth is adapted'. Most fascinating of all, he suggests 'adopting agricultural practices that sequester carbon' as a means of achieving it3.

20 billion tonnes

That's exactly what farmers around the world are now hoping to achieve through their manipulation of 'soil carbon', or soil organic carbon (SOC) as it's properly known. Historically, conversion of land to agricultural use, and the subsequent heavy cultivation of soils, have been a significant source of GHG emissions. But soil has a terrific capacity to reabsorb much of the carbon dioxide it's already lost, within soil and plant biomass. In fact, the Food and Agricultural Council of the United Nations (FAO) suggests4 that soil could sequester around 20 billion tonnes of carbon over the next quarter-century; more than 10 percent of human-derived emissions.


One of the first countries to encourage their farmers to adopt sequestration-rich practices was Australia, where the government established a carbon market designed to help farms practice 'carbon farming'. Agriculture is responsible for around 14 percent5 of the country's GHG emissions; now, through Carbon Farmers of Australia, farmers can adopt new or changed farming practices that not only reduce those emissions but also capture and hold carbon within vegetation and soils. These carbon credits are set to help the Australian government meet its Paris Agreement obligations to reduce emissions by 26-28 percent of the country's 2005 levels.

Examples of such practices include switching to minimum or no-till cultivation methods, stubble retention, green manure crops, use of natural fertilisers and biostimulants, and even such simple methods as maintaining groundcover (i.e. no bare earth in fields) year-round.

Farmers taking part in the scheme bid on adopting these practices through a reverse auction, which sees them paid a median figure of AU$14 for each tonne of carbon they capture. Benefits stretch beyond the financial: carbon farming reduces soil erosion by improving soil structure, while more fertile soil generates healthier crops and animals. Water retention and holding capacity also increases; valuable characteristics to buffer soils against not just drought, but the increased intensity of rainfall that many parts of the world are beginning to experience.

New marketplaces

Meanwhile, in the United States, the administration has earmarked $30bn to help farmers capture carbon in soils through adoption of more sustainable practices, and the establishment of a 'carbon bank' to act as a guaranteed buyer for carbon credits, with start-up firm Nori creating a new marketplace for carbon removal. It allows companies, or individuals who want to negate their carbon emissions, to pay farmers to use regenerative agriculture methods, favouring carbon accumulation in the soil through practices such as planting an extra crop in the 'off' season, and switching to min-till cultivation.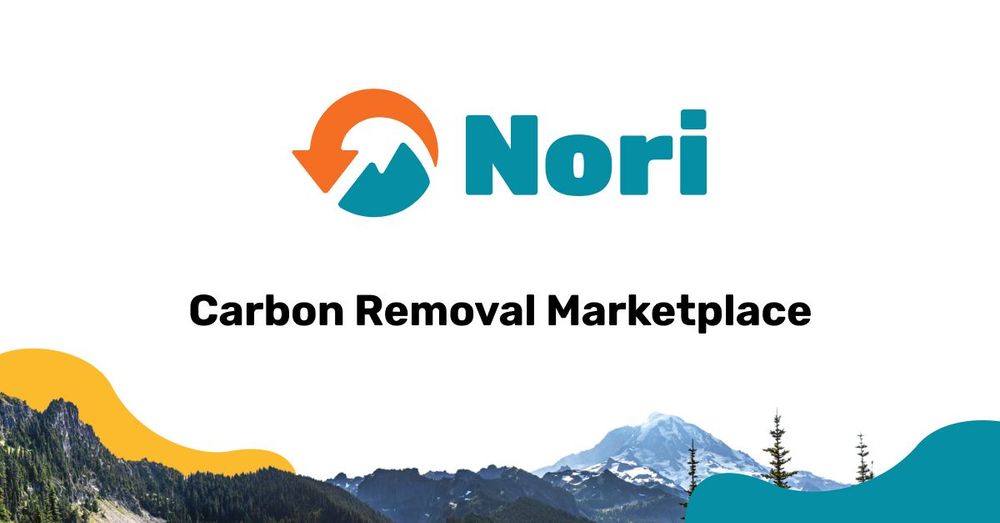 Nori has created its own electronic token – the Nori Carbon Removal Tonne – which is stored in a similar way to cryptocurrencies like Bitcoin. This digital asset proves that one tonne of CO2 equivalent has been removed from the atmosphere and stored in an appropriate reservoir. According to an environmental organisation, the Environmental Defense Fund, farm soils could remove up to six percent of the United States' carbon emissions6.

While the growth in farm carbon credit schemes in countries around the world has seen more and more farmers getting paid for carbon sequestration, there remains one major issue to be resolved. To date, there's no common consensus on how a soil carbon marketplace should operate in regard to the measurement and monitoring of such systems, which has yet to be thrashed out.

It's why a new initiative in the United Kingdom is being closely watched. Following the country's departure from the European Union, a new domestic agricultural policy will hold sway – focusing on environmental demands as much as agricultural productivity – in which farmers will be rewarded for their contribution to 'public goods', such as maintaining soil, water and air quality.

Farm Soil Carbon Code

The new policy has opened up a debate about whether farmers can not only be encouraged to adopt carbon-positive practices but rewarded for their actions too. Now, a UK Farm Soil Carbon Code is being piloted, with a grant from the Environment Agency (the statutory body for environmental protection), to enable the responsible scaling of agricultural carbon investments.

The Sustainable Soils Alliance, one of the pilot project's partners, believes the UK's 17.7m ha of farmland could be worth up to £750m7 a year for carbon sequestration. However, to realise this potential, farmers and investors must have confidence in the integrity of the marketplace. Thus, the project will examine closely how levels of soil carbon can be measured, recorded and verified, creating a 'carbon standard' for UK farms – enabling projects to be registered and verified. When complete, the UK Farm Soil Carbon Code will be the UK's third national carbon market, alongside similar initiatives already in place for woodland and wetlands.


Moving into the mainstream?

Clearly there's a growing momentum behind soil carbon manipulation and sequestration schemes, with agricultural soils seen as a significant and as-yet untapped opportunity that can help mitigate and even begin to reverse some of the effects of increased atmospheric CO2. Possibly, it's even seen as a win-win solution, too – farmers gain another lucrative incomes stream while adopting more planet-friendly practices, which in turn improve the environment for wider society.

Farmers able to show, with certified evidence, that they are growing climate-friendly crops might soon be able to sell their produce at a premium; such a label could become as prominent and as commonplace as an organic certification today.

And with one global software company publicly announcing the purchase of soil carbon credits – it bought nearly 200,000 credits, one of the largest-ever purchases, in early 2021 – the concept of agriculture-based climate credits would appear to have reached the mainstream: as the company says it expects to be buying six million such credits a year by 2030.

1. NASA Global Climate Change: The Atmosphere: Getting a Handle on Carbon Dioxide
2. NASA: NASA, NOAA Data Show 2016 Warmest Year on Record Globally
4. Food and Agriculture Organization of the United Nations: What is Soil Carbon Sequestration?
5. Department of Primary Industries and Regional Development: Carbon farming in Western Australia: an introduction
6. Environmental Defense Fund: Agricultural Soil Carbon Credits
7.  Sustainable Soils Alliance: Economic and policy Context
Source: www.agropages.com