One of the many new ways of doing business that emerged during the Covid-19 lockdown was agricultural e-commerce, or online trading of agricultural commodities, fresh produce and even livestock. Like most technological disruptors, this form of trade provides many benefits to buyers and sellers alike, but is it here to stay or will we return to business as usual when the social-distancing concerns brought about by the pandemic subside?
Traditional agricultural value chains involve multiple intermediaries between farmers and consumers. Typically, farmers sell their produce at the farm gate to middlemen. Produce then passes through multiple intermediaries – each of which adds margins – before reaching the end customer. As a result, farmers receive only a small proportion of the price paid by the end consumer, who ultimately pays a higher price because of the margins added throughout the value chain.
Business model of agricultural e-commerce
Agricultural e-commerce provides a simplified approach to trading, where buyer and seller are directly linked, streamlining the agricultural value chain and reducing inefficiencies in the distribution of farm produce.
It presents a fresh, new way for farmers to sell their produce to an array of buyers, including agricultural businesses, retailers, restaurants and consumers, increasing farmers' access to new markets and adding transparency to the value chain. It enables farmers to bypass several intermediaries, resulting in higher income for the farmers, reduced wastage and carbon emissions, and the potential to deliver fresher produce to customers.
E-commerce platforms also offer several transport options, such as farmgate, where the buyer pays; direct, where the seller pays; and consolidated, in which case both parties pay. These options mean that farmers can reduce their transport costs and increase profit margins.
This is especially relevant with the recent fuel price increase, which is impacting all farmers – who recently lobbied government for subsidies. Emerging livestock farmers are especially battling, as their margins are usually lower.
Advantages for sellers include improved cash flow, as producers are reimbursed within a few days instead of a matter of weeks or months; easier buyer access and management; the power associated with digital marketing and branding; and the reliability and insurance provided by a recognised fintech platform. Specific benefits to buyers include lower prices and a transparent price discovery mechanism; reduced sourcing and logistics costs; increased product choice; and a streamlined procurement process.
Another advantage, experienced during the unrest in July, is greater agility in adjusting to unexpected issues such as supply chain disruptions and logistical challenges.
Importantly, this new model could also be instrumental in transforming the agricultural sector by eliminating or reducing barriers to entry, thus providing opportunities for emerging farmers. Allowing new entrants to bypass intermediaries leads to increased efficiency of the supply chain and generates fairer incomes and a transaction history for farmers. In fact, this sector of the market is already using agricultural e-commerce platforms, particularly online livestock auctions.
Disadvantages can be easily overcome
Agricultural e-commerce is considered a relatively low-risk, low-cost manner of accessing potential new markets, with quality assurance considered the highest inherent risk. However, some platforms have partnered with recognised food inspectors to verify the quality of produce on their site, and others include a quality dispute and mediation function. Any potential issues could also be solved if buyers visit the producer.
Agricultural e-commerce eco-system
The most obvious requirement is a reliable agri e-commerce platform, of which there are several in South Africa. These include HelloChoice and AgriKool, which operate in the fresh produce space; commodity specialist TonnUp; SwiftVee and Trigga, which focus on livestock; and Tridge, which specialises in exports.
Other key platforms include Khula, which supplies inputs such as seed, fertiliser, agro-chemicals and animal health products; and Livestock Wealth, a 'crowd farming' app that allows users to buy and own profit-earning assets such as livestock and fruit and nut trees that are cared for by the farmers being funded.
Another major player, Nile.ag, which connects fresh produce buyers and sellers in South Africa with the South African Development Community countries, was born at the height of the Covid-19 pandemic and has moved 15 000 tons of produce since its launch in September 2020. Having established its niche in Southern Africa, Nile.ag reports that it is expanding rapidly throughout the rest of the African continent, indicating that there is also appetite for agricultural e-commerce in less developed countries. Kenya's Twiga, a mobile-based, e-commerce marketplace platform that focuses on food and groceries in the informal retail food sector, is further evidence of the interest in providing access to high-quality, low-cost food in Africa.
An effective logistics network is another necessity for buying or selling any physical product online. This includes national infrastructure, such as roads and rail, as well as efficient and reliable haulage and courier operators. For fresh produce and horticulture, this transport also needs to be refrigerated to ensure that the cold chain is not interrupted enroute to market.
And finally, financial enablement is vital – which is where South Africa's world-class banking system comes in. From providing safe, trusted digital payment platforms and cross-border payments, to providing working capital for producers and financing of businesses throughout the value chain, financial institutions play a key role.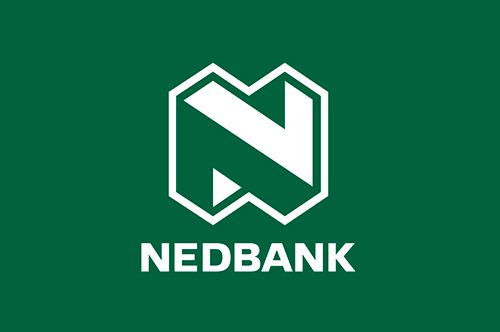 At Nedbank, for example, we're dedicated to developing cutting-edge digital banking solutions and our e-commerce payment gateways and cross-border payment solutions are designed to keep clients financially enabled and thriving. We're also committed to developing innovative, fit-for-purpose financing structured to consider the client's needs and affordability.
Disruptor trading platforms
The global business-to-business (B2B) e-commerce market, valued at US$14,9t in 2020, is over five times that of the business-to-consumer market. While this growth was accelerated by the Covid-19 pandemic, there are other factors at play, one of the most notable being that millennials – for whom digital interaction is as natural as walking – make up 73%of the personnel involved in the global B2B buying process. Given that 70% of sub-Saharan Africa's population is under 30 years of age, this type of digital adoption is only expected to grow exponentially.
In addition, green consumerism is on the rise across all industries and the calls for sustainability and traceability within agriculture have never been stronger – e-trading can address this with a lower carbon footprint, less wastage and fresher and therefore healthier produce.
Across sub-Saharan Africa, consumers spend about 50% of their disposable income on food. This is what consumers in the US were spending 150 years ago, compared to about 10% today. At the heart of the problem is an inefficient supply chain.
Agricultural e-commerce is at an emerging stage of development on the African continent, but there is no doubt about the enormous commercial opportunity and potential social impact it could bring as it drives growth in the agricultural sector and improves the livelihoods and inclusion of all farmers.
By Cobus De Bruyn,
Nedbank's Head of Client Value Propositions for Agriculture
Source: www.bizcommunity.com