Cooperation in licensed warehousing from İşbank and TÜRİB…
İşbank (Türkiye İş Bankası) offers loans based on Electronic Product Bills (Certificates) as part of its cooperation with the Turkiye Specialized Product Exchange (TÜRİB).
The financialization of agricultural products, the formation of futures markets, the emergence of instruments such as food-agricultural/Electronic Product Bills (ELÜS) mutual funds and securitization practices in the financing of agriculture are important both for the sector and for Turkey.
IN 2021 WE SUPPLIED 3.6 TIMES OF THE ELÜS LOAN OF THE PREVIOUS YEAR…
In his statement, Türkiye İş Bankası Deputy General Manager Şahismail Şimşek emphasized that the deepening of the agricultural sector and the introduction of different financial instruments are very important for the development of licensed warehousing activities; In this sense, the existence and services of TÜRİB are very valuable.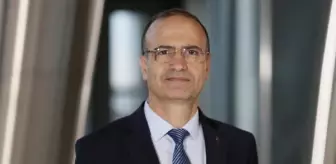 Şimşek said, "Licensed warehouses ensure healthier policies in this area by recording agricultural production, controlling price fluctuations with long-term storage and food security. Thanks to our cooperation with TÜRİB, we offer loans to producers and farmers based on electronic product bills. Thus, producers and traders can easily obtain financing opportunities by showing their own ELÜS as collateral to banks."
Şimşek, who underlined that the amount of ELÜS loans extended in 2021 is approximately 3.6 times the previous year, said, "This development is very pleasing in terms of deepening the sector. We train our employees in this regard and we provide training on licensed warehousing operations so that they can understand the needs of our customers in a timely manner and produce quick solutions."
156 WAREHOUSES REACHED THE POTENTIAL TO HOST CLOSE TO 25 PERCENT OF THE GRAIN YIELD…
In his statement, TÜRİB General Manager Ali Kırali said, "The basis of the ecosystem in which our exchange based upon is ELÜS, which digitizes agricultural products and converts them into circulating stock and licensed warehouses where they are stored."
"Serving with a storage capacity of 8.3 million tonnes in 41 provinces, 125 districts and 223 different locations, 156 licensed warehouses have reached the potential to host nearly 25 pct of Turkiye's grain harvest. ELÜSs are firm and highly liquid loan collateral," Kırali noted.
Pointing out that ELÜS loans are also a financing solution that they attach importance and support in terms of the development of licensed warehousing and the dissemination of the use of ELÜS, Kırali added, "With the support of the Banking Regulation and Supervision Agency (BRSA – BDDK), the acceptability of ELÜS as collateral has been facilitated in order for our farmers to access financing more easily," Kırali added.
"BRSA has changed the relevant legislation in order to consider ELÜSs with a higher collateral rate and classified ELÜSs under Second Group Collaterals. We attach importance to cooperation with the banking sector in terms of identifying needs and improving processes in our farmers' access to finance," Kırali concluded…
---