While the countries of the world put a quota in the export of food products against the food crisis experienced firstly due to the pandemic and then the war between Ukraine and Russia, Turkiye continues to do the opposite. Recently, there has been an increase of more than 450 percent in Turkiye's exports of milk and dairy products to countries in North Africa.
Exports of milk and dairy products in Turkiye continue to rise with the momentum it has gained recently. With the disruption of the supply chain in the pandemic and the availability of Turkish products, many countries, especially North African countries, directed their purchases to Turkiye. The North African market, which came to the fore with the pandemic, also changed the ranking of the countries with the highest exports. The sector, which closed with an export of 438.6 million dollars with an increase of 45.7 percent last year, closed with 500 million dollars with the addition of ice cream and lactose. In 2021, the most exports were made to Egypt with 69 million dollars, followed by Iraq with 60.5 million dollars and Algeria in third place.
In the first two months of this year, the sector made an export of 95.6 million dollars with an increase of 53 percent. Again in this period, the most exported products were milk and cream, butter and whey.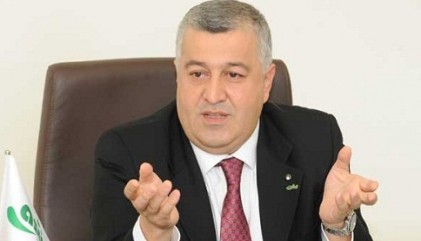 The effect of the conjuncture accelerates exports…
Noting that they expect a boost in milk and dairy products exports this year, as in the previous year, Harun Çallı, Chairman of the Packaged Milk and Dairy Products Industrialists' Association (ASÜD), said, "In 2021, final product exports with groups such as cheese were made with groups of close to 300 million dollars."
"The more value-added products included in exports, the better, in addition if the conjuncture continues like this and there is no shortage of raw materials, exports will gain more momentum," Çallı added…