Stating that the sector shrank due to the economic contraction and parts supply caused by the pandemic, Erkunt Tractor Industry Inc. CEO Tolga Saylan said that they are hopeful for 2022 with the measures they have taken and that they will continue production and investment.
Erkunt Tractor Industry Inc. CEO Tolga Saylan made an assessment of the sector while leaving 2021 behind.
"We aim for 10 percent market share"
Expressing that they foresee a total of 60 thousand to 65 thousand tractor sales in the tractor market in 2022, Tolga Saylan gave the following information: "The prediction that we will have a dry year, the rapid increase in input costs, the amount of financing to be provided to our farmers and the rising interest rates, shows us that the estimated number of sales may fall to the level of 40 thousand and we need to be prepared for this situation.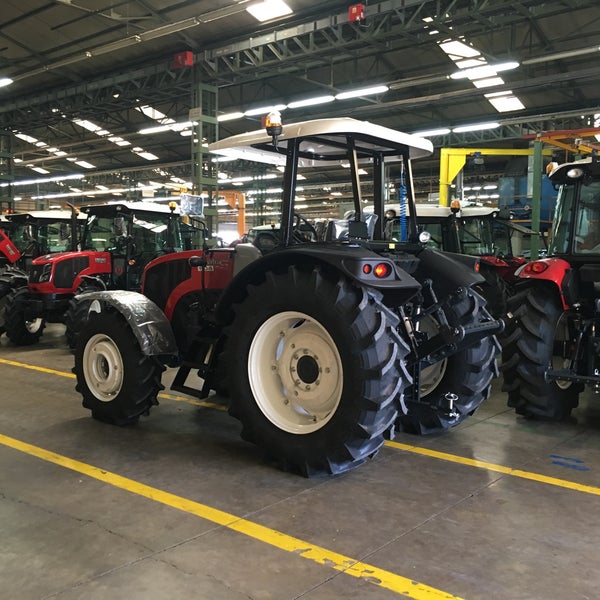 The other scenario is more optimistic. If the elements in the first scenario are partially controlled, it may be more realistic for us as manufacturers to forecast a market close to 2021. In other words, the number of tractor sales in 2022 may be between 60 thousand and 65 thousand. In both estimations, Erkunt aimed to get a 10 percent share from the total market by closely following the market dynamics, risks and expectations of the farmers."
"We are among the companies that export the most"
Indicating that ArmaTrac, which is the export brand of Erkunt, is exported to 33 countries in the world, Tolga Saylan said that in 2020, they ranked 2nd among the "tractor companies that export the most" in Turkey.
Noting that they increase their export figures every year, Saylan said, "It is a source of pride for our country to have a Turkish brand in the world market, where companies with 100 years of made their presence felt. Our company, which is entitled to benefit from the TURQUALITY program of the Ministry of Economy, boosts its export figures every year."
We encounter intense interest from people in international fairs that we actively participate in. When we say that the products are produced in Turkey, the reactions we receive are of a proud nature. In 2021, we aimed to expand our sales numbers and enter new markets abroad. The pandemic process experienced by the world has once again revealed the importance of agriculture and sustainability," Saylan added.
"For this reason, it is our greatest wish to enhance agricultural production in our country and to become a self-sufficient country again in agricultural terms. In 2022, we have high sectoral expectations for Turkey. I believe that if the pandemic process is brought under control, it will be a good year for the agriculture and machinery sector," Saylan concluded…