Press release…
13 agricultural development cooperatives in 10 provinces signed a cooperation protocol on e-commerce within the scope of the project which is financed by the European Union, carried out by the United Nations Food and Agriculture Organization (FAO) along with the Ministry of Agriculture and Forestry and the Ministry of Labour and Social Security.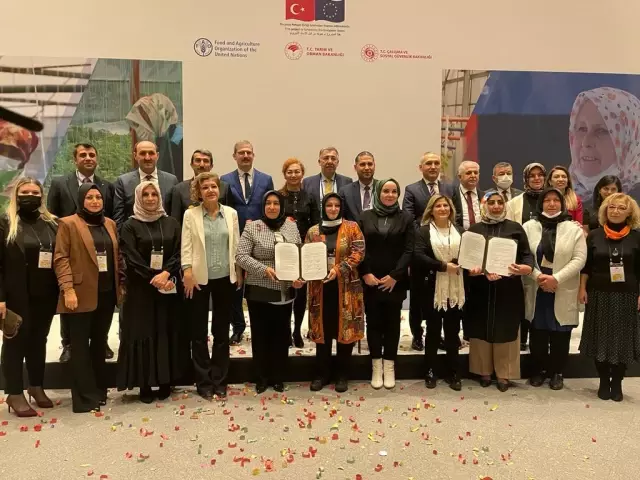 Representatives of the cooperatives established within the scope of the "Project for Enhancing the Resilience of Syrians under Temporary Protection and Host Communities in Turkey by Supporting Socioeconomic Integration and Creating Livelihood Opportunities", implemented with the financing of the European Union, came together at a hotel in İzmir. 10 Provincial Directors of Agriculture and Forestry, Head of EU Foreign Relations Department Özge İmamoğlu and Deputy Director General of Agricultural Reform Metin Türker attended the meeting.
In his speech at the protocol signing ceremony, Provincial Director of Agriculture Mustafa Özen said that they attach great importance to the projects implemented to move the agriculture sector forward.
Expressing that they are pleased to host the participants in İzmir, Özen said, "We are carrying out beautiful projects. The projects made with FAO are also very valuable. I hope that these meetings will bring beauties to all participants and the sector."
Ayşegül Selışık, FAO Deputy Representative for Turkey, also drew attention to the importance of women's employment in sustainable agricultural development.