Countries move to ban or limit exports of food products, including wheat, oil, sugar…
ISTANBUL
Countries around the world have been taking protectionist measures as fears of a global food inflation crisis rise.
This has propelled food prices to record levels, with the UN Food and Agriculture Organization's (FAO) Food Price Index rising 12.6% in March compared to February, and 33.6% versus March 2021 — an all-time high.
The index showed that wheat prices have increased by over 60% since the beginning of the year.
According to World Trade Organization figures, during the pandemic, the EU, Argentina, Anguilla, Bolivia, Brazil, Cambodia, Colombia, Egypt, El Salvador, Poland, Romania, Gambia, Indonesia, Mongolia, North Macedonia, Serbia, Switzerland, and Uzbekistan have taken measures including suspension of exports and lifting of import tariffs.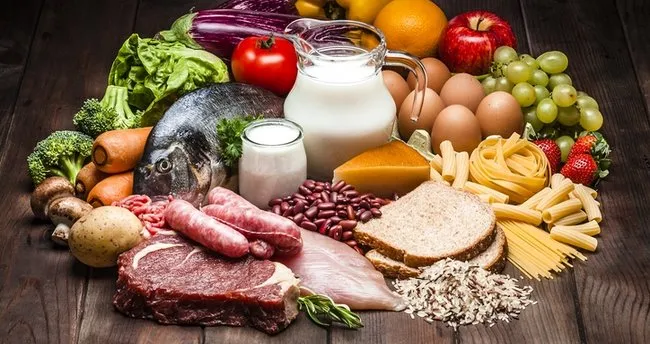 The Eurasian Economic Union, which includes Russia, Kazakhstan, Armenia, Belarus, and Kyrgyzstan, also banned exports of many agricultural products in 2020, the first year of the coronavirus pandemic.
This year, Russia also either banned or limited sugar, grain, and edible oil exports, while Kazakhstan also moved to bar the exports of wheat and flour until June 15.
China, the world's second largest economy, has also introduced protectionist policies.
The country, which had previously banned the export of phosphate fertilizers, started increasing its food stocks, especially grains.
With the start of the Russia-Ukraine war, Argentina decided to stop exports of soybean oil and soybean pulp.
Ukraine banned exports of wheat, corn, sunflower oil, and fertilizers.
Hungary stopped exports of grain; Algeria edible oil, sugar, and wheat; Egypt legumes, peanuts, peas, and beans; Cameroon rice, maize, and corn; and India wheat.
Meanwhile Indonesia, the largest palm oil producer, limited export of palm oil.
Protectionist policies risk causing a crisis in access to food, especially in Africa and the Middle East, with leading institutions making negative predictions about world trade.
www.aa.com.tr