Venezuelan agricultural imports grew by 33.1 percent in 2021 due to a stabilization of the economy and
a recovery in consumer demand. Nevertheless, agricultural imports fell by 5.1 percent in volume due to
significant commodity prices increases. Agricultural imports from the United States totaled $634 million
last year, up 44.8 percent compared to 2020.
The market has grown by more than 85 percent since 2019,
and the products with the greatest growth potential for U.S. exporters include consumer-oriented products, corn, rice, wheat, soybean meal, soybean oil, and sugar.
Agricultural Trade Situation…
Venezuelan was once a huge agricultural importer which peaked at $9.3 billion in 2013. Since the
economic crisis began in 2015, imports have declined significantly. Since 2012, the Venezuelan
economy has lost more than 80 percent of its GDP.
During 2021 the Venezuelan economy stabilized as the result of tacit economic liberalization, informal
dollarization, and lower inflation. In turn, the steep fall in consumption levels has started to stabilize,
with consumption even growing in some categories.
Agricultural imports began to recover in 2020 after reaching an all-time low of $1.3 billion in 2019.
They grew 39.4 percent in 2020 and 33.1 percent in 2021. However, even with this recovery, imports
have only reached 26 percent of the 2013 import peak.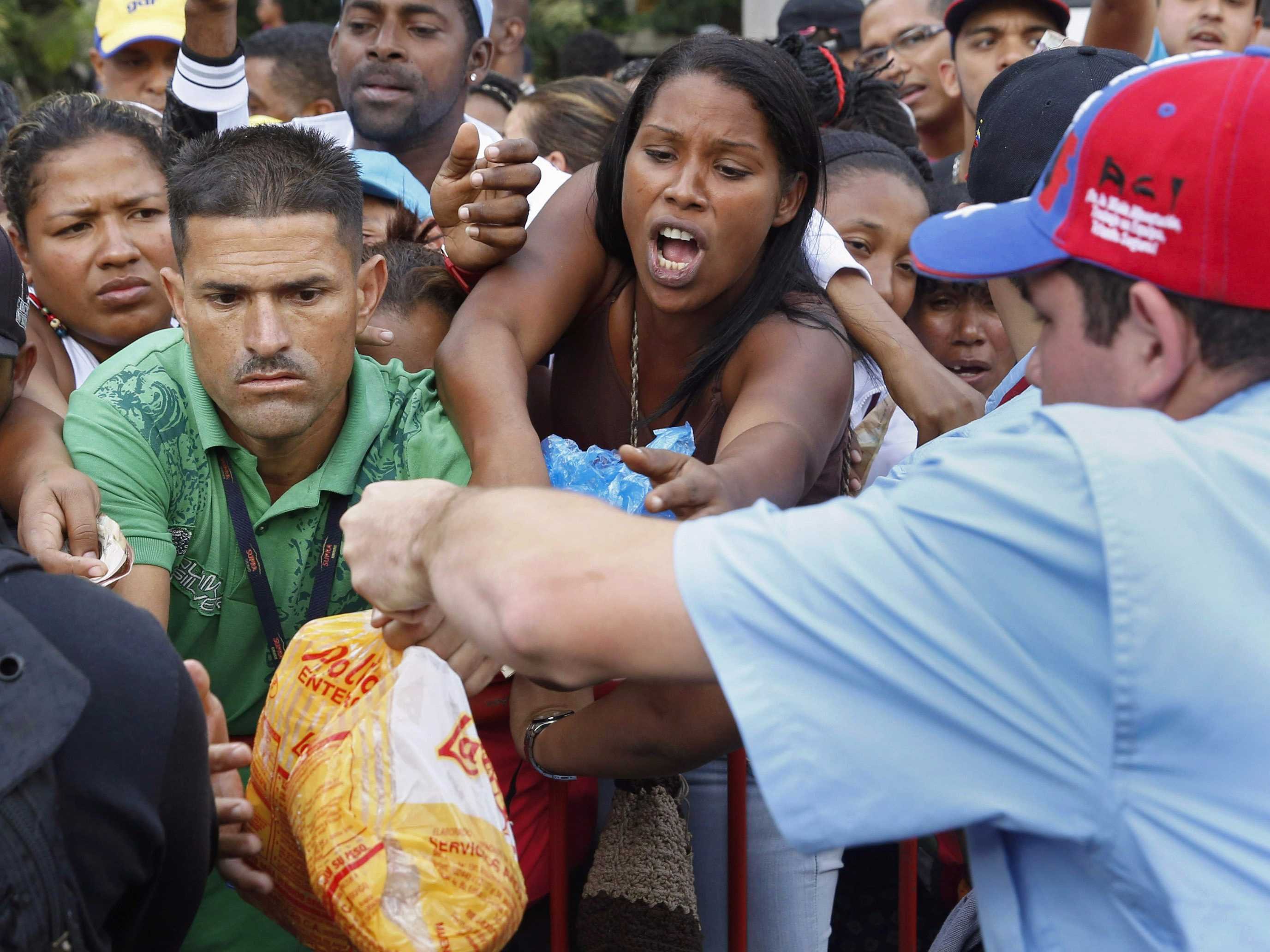 A better economic outlook for 2022 gives the private sector hope for modest growth in both local
production and imports. Although the economic environment looks positive this year, economic growth
will continue to be constrained by low overall purchasing power, shortages of fuel and electricity,
infrastructure decay, and a lack of financing.
Currently, at least 60 percent of Venezuela's food availability is imported in the form of raw materials
and finished products, making the country particularly vulnerable to external shocks, such as a jumps in
international agricultural commodity prices.
Venezuelan Agricultural Imports in 2021...
In 2021, Venezuelan agricultural imports totaled $2.5 billion, up 33.1 percent compared to 2020. The
product category that grew the most was consumer-oriented products, reaching $743.9 million in 2021
(a 58.2 percent increase). Intermediate products still make up the largest category of imports.
www.usda.com/fas